Distribution Camp for Annual and Higher Secondary Examination, 2023
Higher Secondary Education. Annual Examination, Examination.
WEST BENGAL COUNCIL OF HIGHER SECONDARY EDUCATION
VIDYASAGAR BHAVAN
9/2, BLOCK-DJ, SECTOR-II, SALTLAKE
KOLKATA – 700091
No.: L/SECY/83/2022 Date: 04/11/2022
NOTIFICATION
Attention: All Heads of Higher Secondary Institution
As directed, the undersigned is to notify that the camp for distribution of the deliverables (as listed below) related to class-XI Annual Examination, 2023 and Higher Secondary Examination, 2023 will be held on 23rd of November, 2022 at 11.00 am.
List of camp/ distribution Center has been uploaded in the Council Website: www.wbchse.nic.in
All the Head of the Institutions under the Council are requested to collect the materials by themselves or send their representatives to the respective camp for collecting the materials on the mentioned date positively.
Materials to be given from the camp:-
Registration Check List of Class-XI.
Project Marks Foils of Class-XII.
Practical Marks Foils (including MUSC & PHED) of Class-XII.
Practical Top Sheet of Class-XII.
PHED Practical Score Sheet of Class-XII.
Practical Question Paper of Class-XII.
Blank Practical Answer Scripts of Class-XII.
Samsad Parichiti-2022 (To be collected as per previous rate.)
Others.
Sd/- Tapas Kumar Mukherjee
Secretary-in-Charge
W.B. Council of H.S. Education
No. L-SECY-83 dated 04.11.2022, Source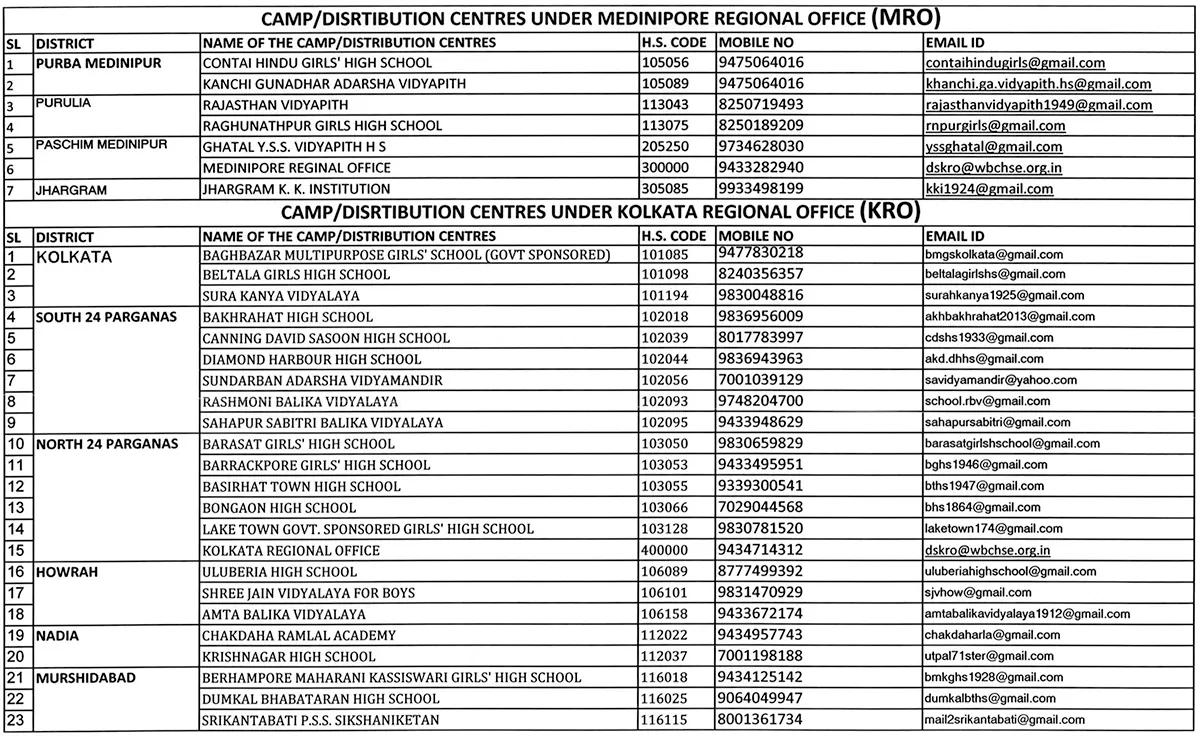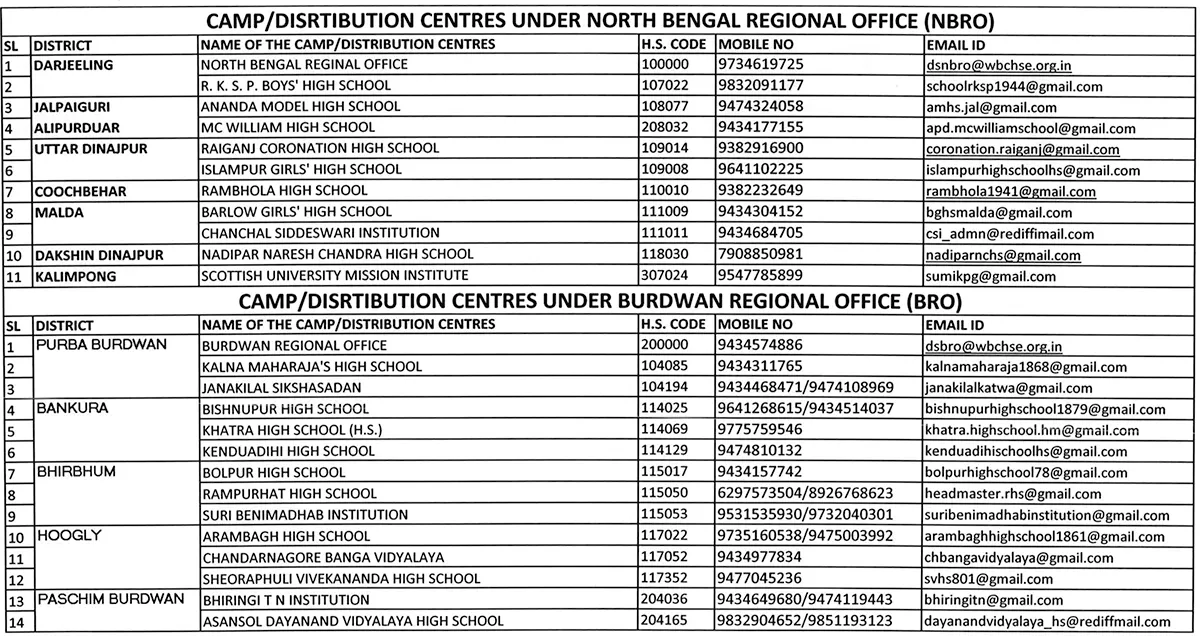 Related Notification