Registration for H.S. Examination, Academic Session 2014-15
Published in Higher Secondary Education.
West Bengal Council of Higher Secondary Education
VIDYASAGAR BHAVAN
9/2, Block-DJ, SECTOR-II, SALT LAKE
KOLKATA-700 091
No. D.S(Exam)/37/2014 Date: 25.11.2014
NOTICE
This is for information of all concerned that the last date for submission of filled in form for registration of 2014-15 academic session is extended up to 16th December 2014 with late fine.
Sd/- D.S (Examination)
---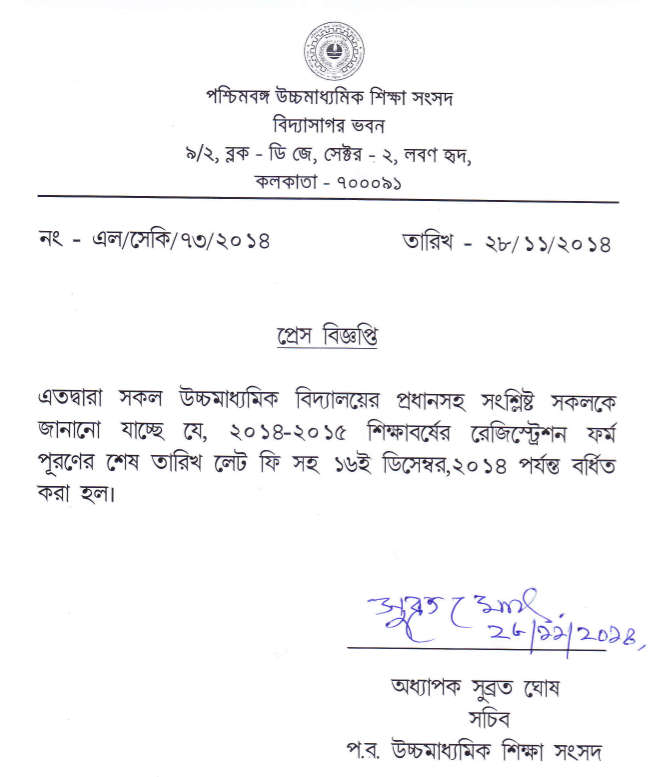 Source