West Bengal State Student Youth Science Fair, 2014
Higher Education, Youth Services. Mela.
Government of West Bengal
Department of Youth Services
32/1, B.B.D. Bag (South)
Kolkata – 700001
No. 992-DYS/1F-32/2014 Dated, Kolkata, the 1st August, 2014
From: The Joint Secretary
& Ex-officio Director
Youth Services Department.
To: The Principal Secretary
Higher Education Department
Government of West Bengal.
Sir,
This year 'West Bengal State Student Youth Science Fair 2014' is going to be held during 1st to 4th September, 2014 at District level and 10th to 12th September, 2014 at State Level.
In this connection I am to request you to instruct your good office to circulate the guidelines and entry form annexed herewith to intending colleges.
The guidelines and entry form may kindly be uploaded in your Departmental Website for wide publicity.
Yours faithfully,
Sd/- Uttam Patra, W.B.C.S.(Exe.)
Joint Secretary & Ex-officio Director
Youth Services Department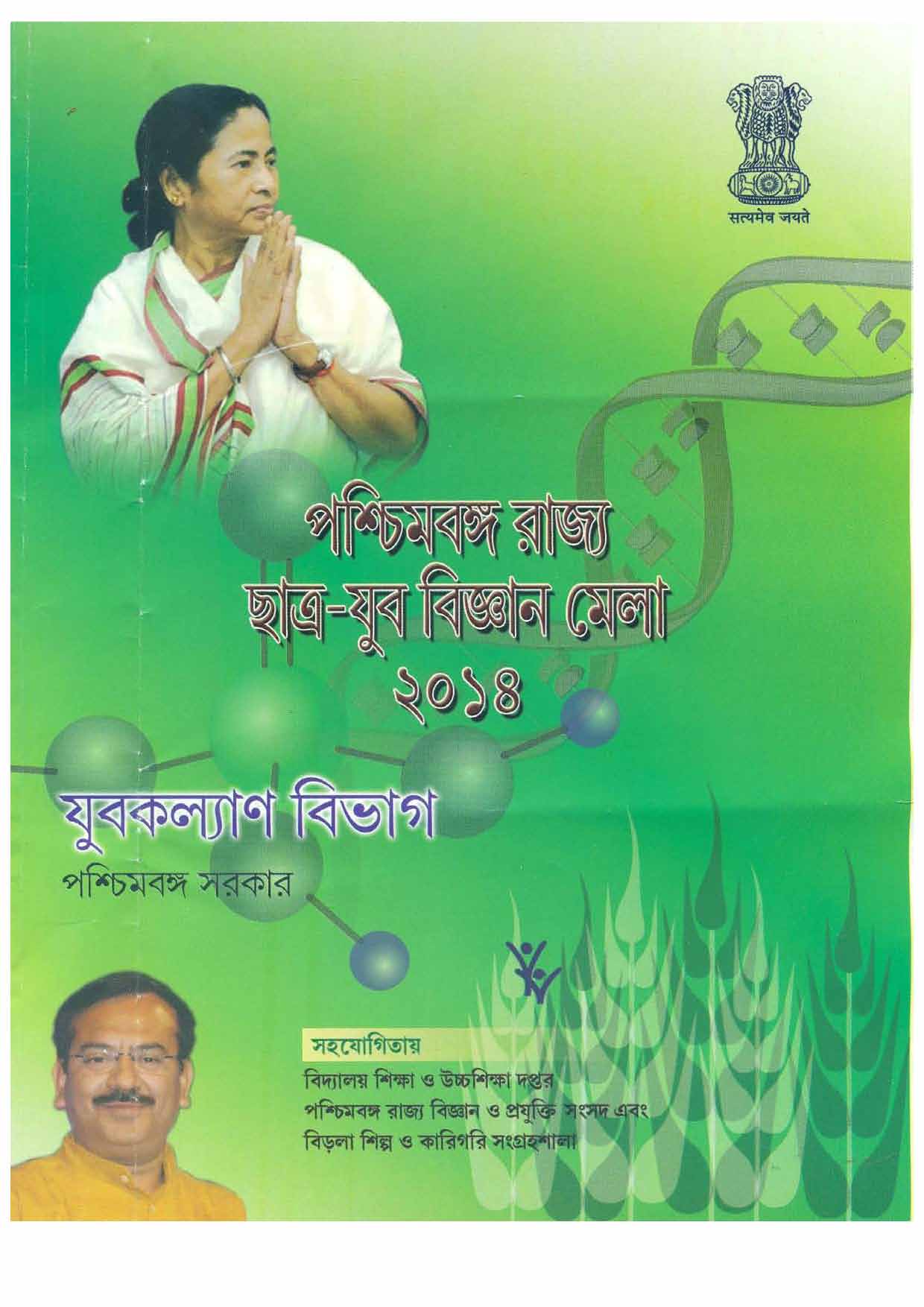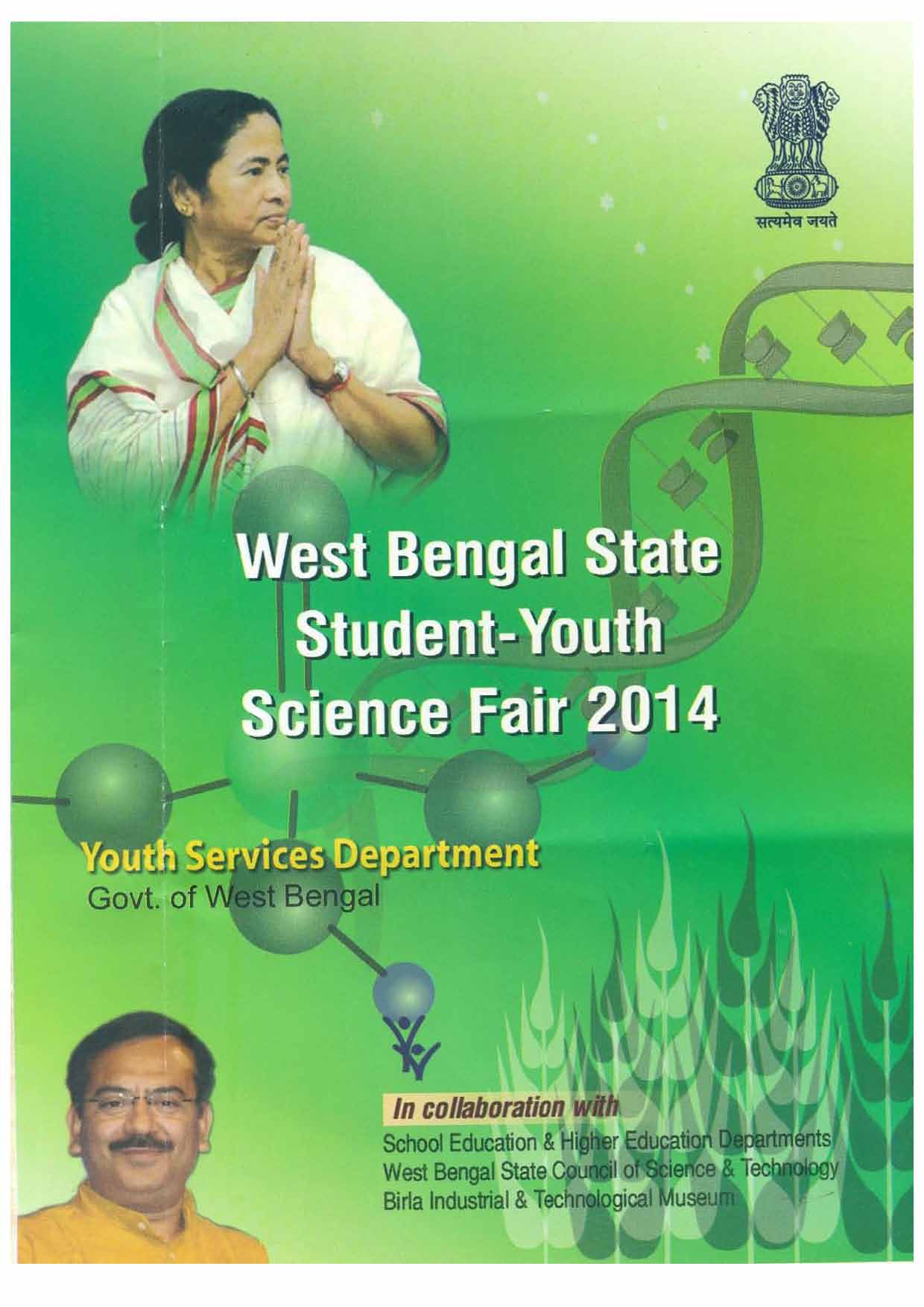 Related Notification