Simple Income Tax Calculator, 2022-23 – Lite Version
This Excel Utility calculates Income Tax of Salaried Person. It also prepares Form 16.
This is the lite version of the Income Tax Utility for the Financial Year 2022-2023. It has been prepared specially for the employees having simple salary profile.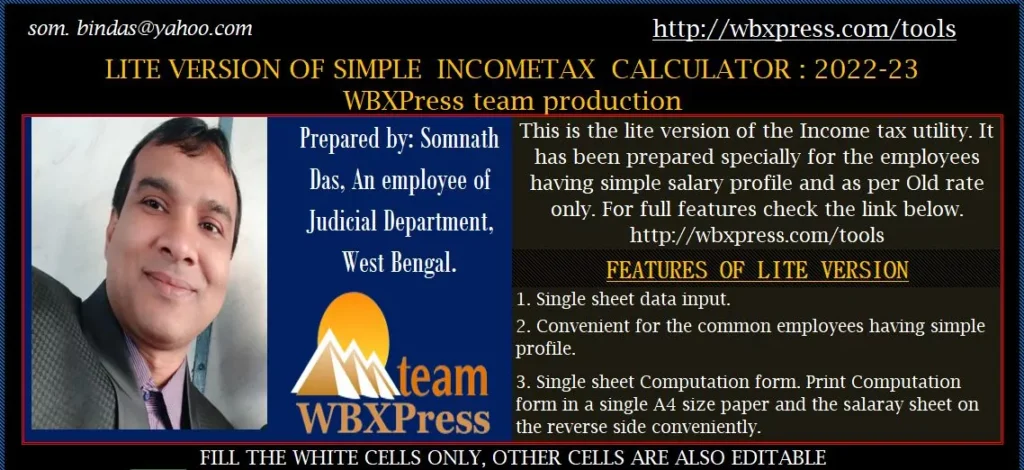 Features of Lite Version:
Single sheet data input. Enter Salary for the Month of March, 2022 to February, 2023.
Convenient for the common employees. For more features try full version.
Single sheet Computation Form. Print Computation Form in a single A4 size paper and the salary sheet on the reverse side conveniently.
Prepared by: Sri Somnath Das, Judicial Department, Katwa, Burdwan.
Related Notification