Time Limit for rendering Services by Transport Department
Transport. Right to Public Service.
Government of West Bengal
Transport Department
Paribahan Bhawan
12, R.N. Mukherjee Road, Kolkata – 700 001
No. 1618-WT/3 M/72/2013 Date: 04.05.2015
NOTIFICATION
In exercise of power conferred under section 3 of the West Bengal Right to Public Services Act, 2013 and in partial modification of Transport Department Notification No. 3916-WT/3M-72/2013, dated: 31.10.2013, the Governor is pleased to notify the following services, stipulated time limit for rendering the services, and particulars of each of the Designated Officers, Appellate Officer and Reviewing Officer responsible for providing the services as shown in the Table -1 herein below.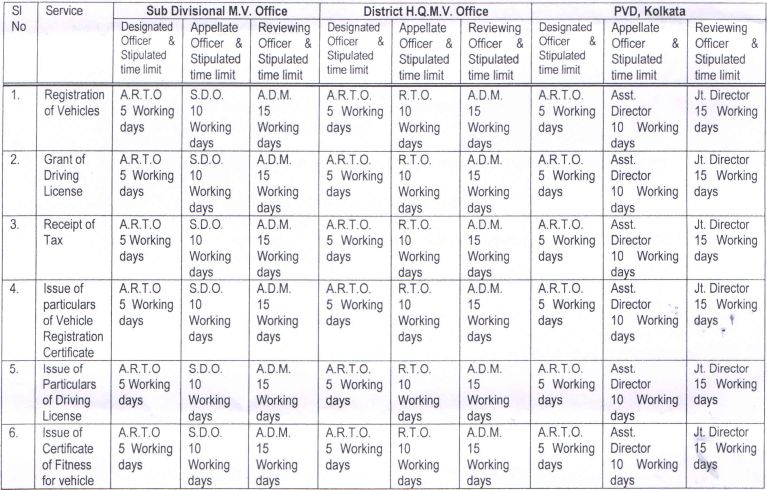 This Notification will come into effect from the date of its publication in the Official Gazette.
By order of the Governor
Sd/- ALAPAN BANDYOPADHYAY
Principal Secretary to the
Government of West Bengal