Advertise with Us
wbxpress.com is the leading online platform since 2010. It provides information for the Government Employees of West Bengal.
With over 2.5 lacs pageviews a month, it provides advertisers a strong platform to reach out the elite section of the society of West Bengal.
Monthly pageviews: 2.5 lacs
Monthly Visitors: 1.17 lacs (20% returning visitor and 80% new visitor)
Google Analytics screenshot attached.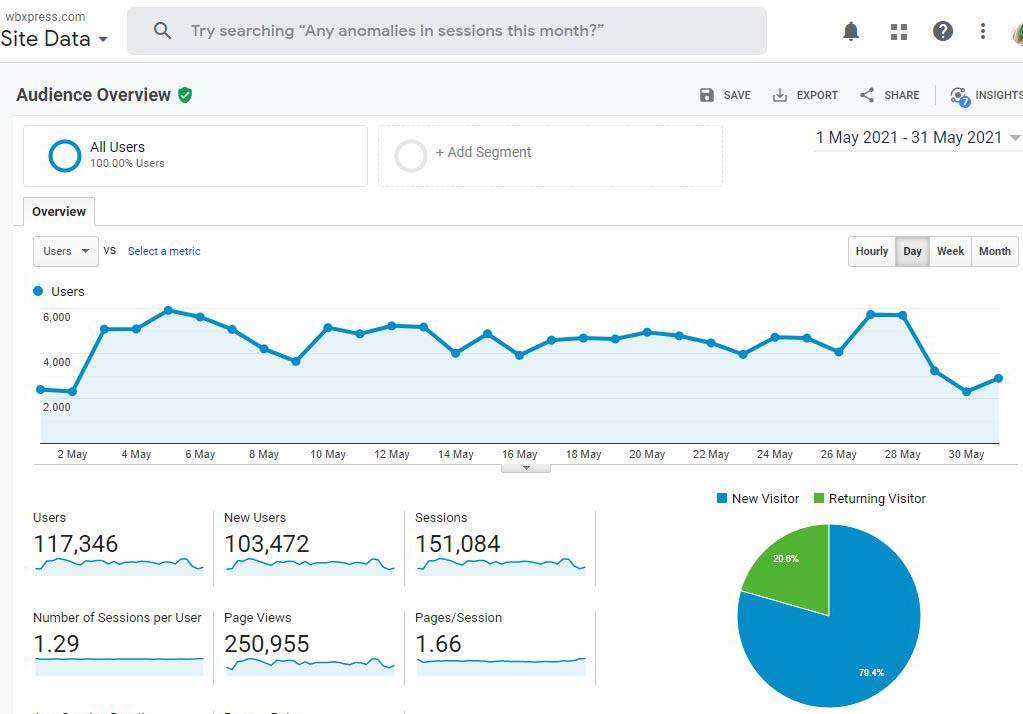 Don't miss this huge opportunity of showing your products or services through wbxpress.com at the most affordable price. Please contact for further query at admin@wbxpress.com
Related Publication