Guidelines for Class XI Marks Entry Module
Higher Secondary Education. Annual Examination.
WEST BENGAL COUNCIL OF HIGHER SECONDARY EDUCATION
VIDYASAGAR BHAVAN
9/2, BLOCK-DJ, SECTOR-II, SALTLAKE KOLKATA – 700091
No.: L/SECY/58/2023 Date: 06/04/2023
NOTIFICATION
Attention: All Heads of the Institutions
As directed, I am to inform you that the Council is going to upload the Marks Entry Module for Class-XI Annual Examination on 11.04.2023. Institutions have to enter the marks of the students of Class-XI Annual Examination by visiting Council online portal (https://wbchseapp.wb.gov.in/portal/sec_users/login) from 11.04.2023 to 02.05.2023 using existing login id & password. A detailed guideline is attached with this notice for ready reference.
Tapas Kumar Mukherjee
Secretary
W.B. Council of H.S. Education
Detailed Guidelines for Class XI Marks Entry
1. First enter in to the Council's Website https://wbchseapp.wb.gov.in/portal/main and login using credentials given by Council earlier.
2. After Login, on the Left side of the dashboard under the Forms > go into Student Marks Upload (Interface will look like follows).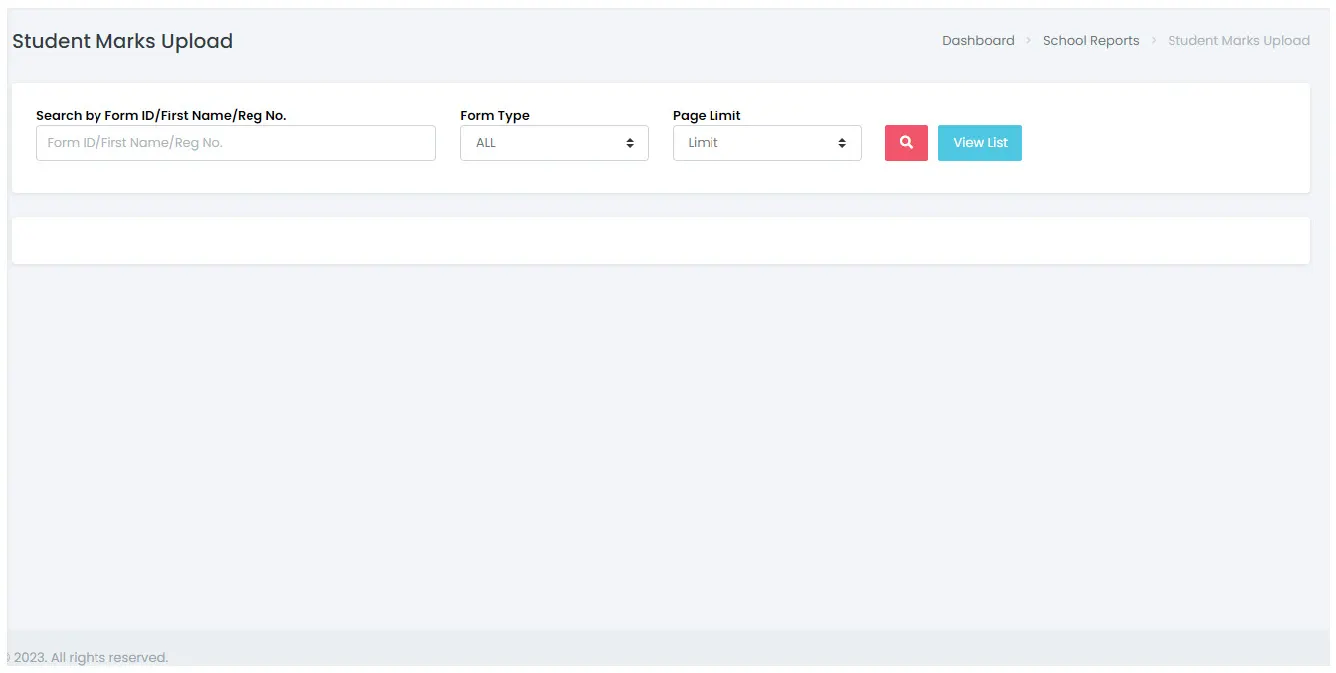 3. Then select the type of student's on Form Type, mark want to upload, i.e. currently registered or DC XI student

4. And click on the Search button, List of currently registered student will appear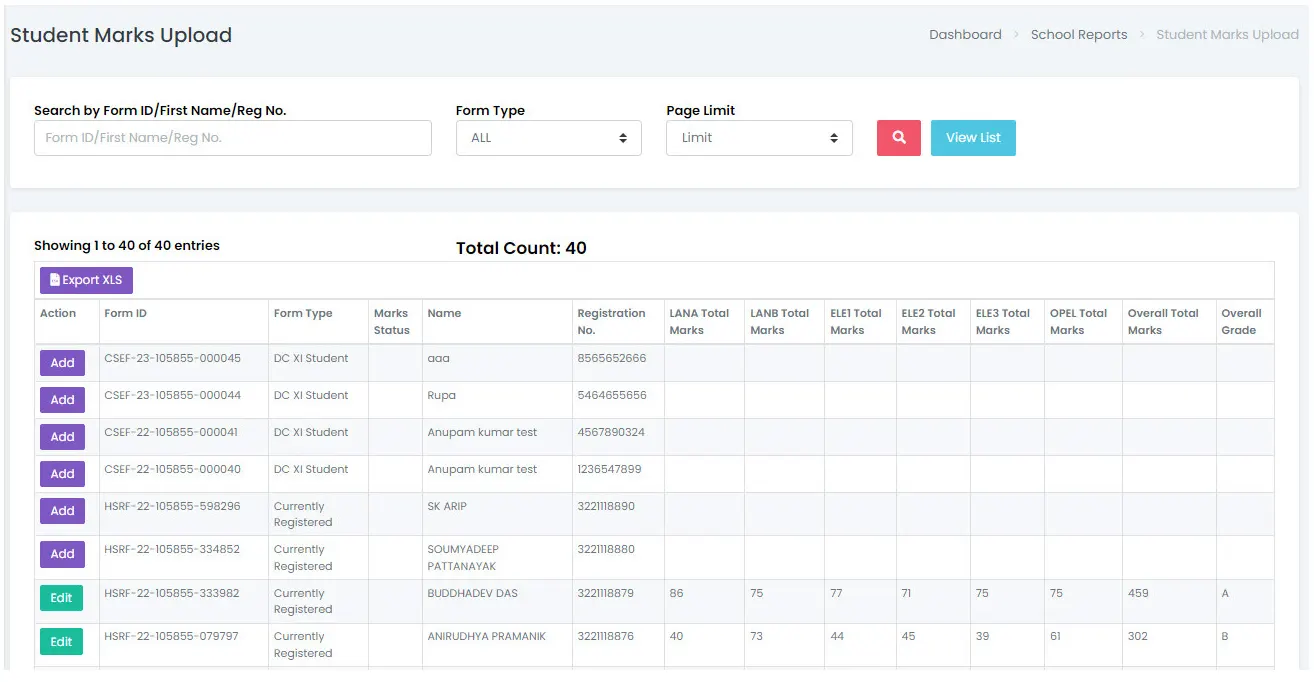 Or can Search using student's First Name/ Form ID/ Reg. No

5. Click on the Add Button to entry selected student marks on respective subject in the respective field of theory and practical.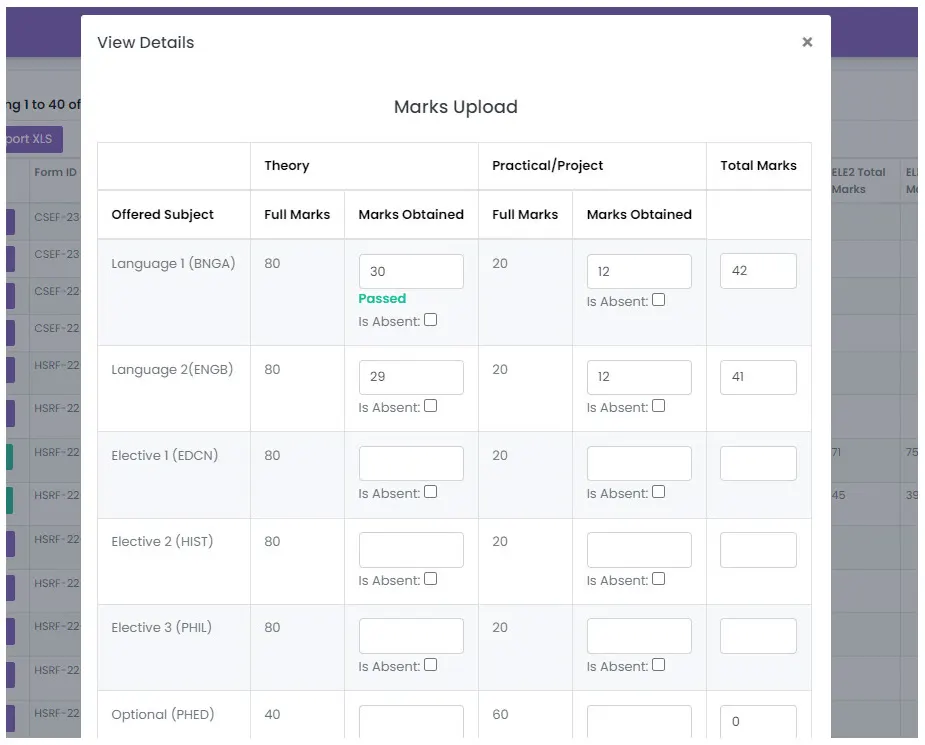 6. After inputting all the subject marks, click on the Submit button to save the respective student's marks on Council's Portal.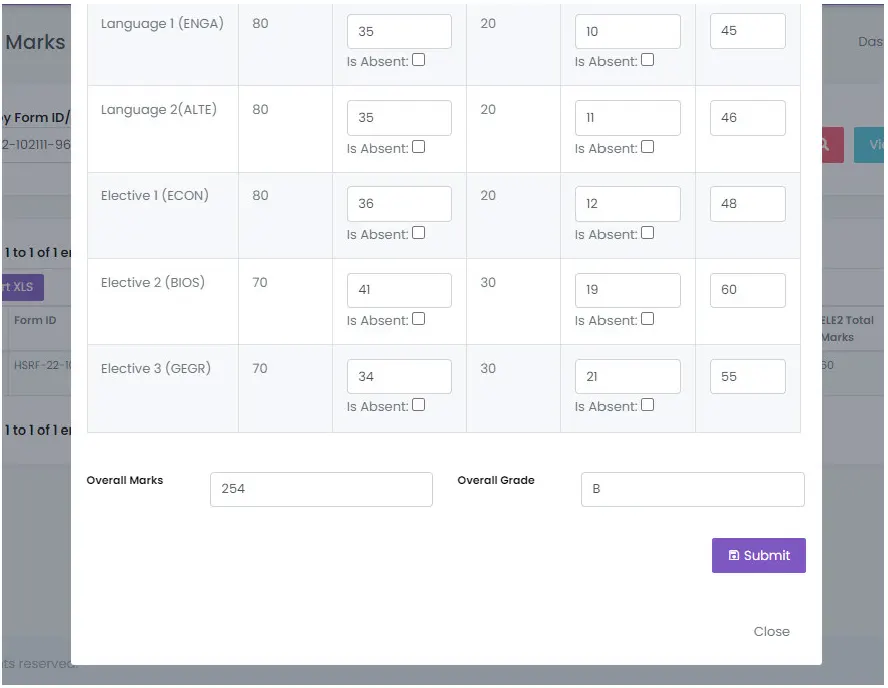 7. In case of any edit required can edit the submitted student marks using Edit button and then click on Submit to save changes.
No. L-Secy-58 dated 06.04.2023, Source
Related Notification
None found