Inclusion of Kanyashree Prakalpa as a Project Topic
Higher Secondary Education. Kanyashree.
West Bengal Council of Higher Secondary Education
Vidyasagar Bhavan
9/2, Block DJ, Sector-II, Salt Lake, Kolkata – 91
No: DS(ACA)/NF_200917 Date: 20.09.2017
Notification regarding inclusion of Kanyashree Prakalpa as a Project Topic
Attention: All Heads of Higher Secondary Institution, Teachers and Students.
This is regarding the inclusion of Kanyashree Prakalpa as a project topic for Class XII. The students may take up any project related to Kanyashree Prakalpa as an alternative under the Project Section in their respective subjects preferably Health and Physical Education, Bengali, Economics, Journalism and Mass Communication, Political Science, Education and Sociology. The direct beneficiaries from the scheme may share their personal experience and the benefits regarding the scheme.
The topics are to be selected by the student from the list of topics being provided as an enclosure to this Notification and the project is to be done under the supervision and guidance of the subject teacher.
OSD (Academic)
WBCHSE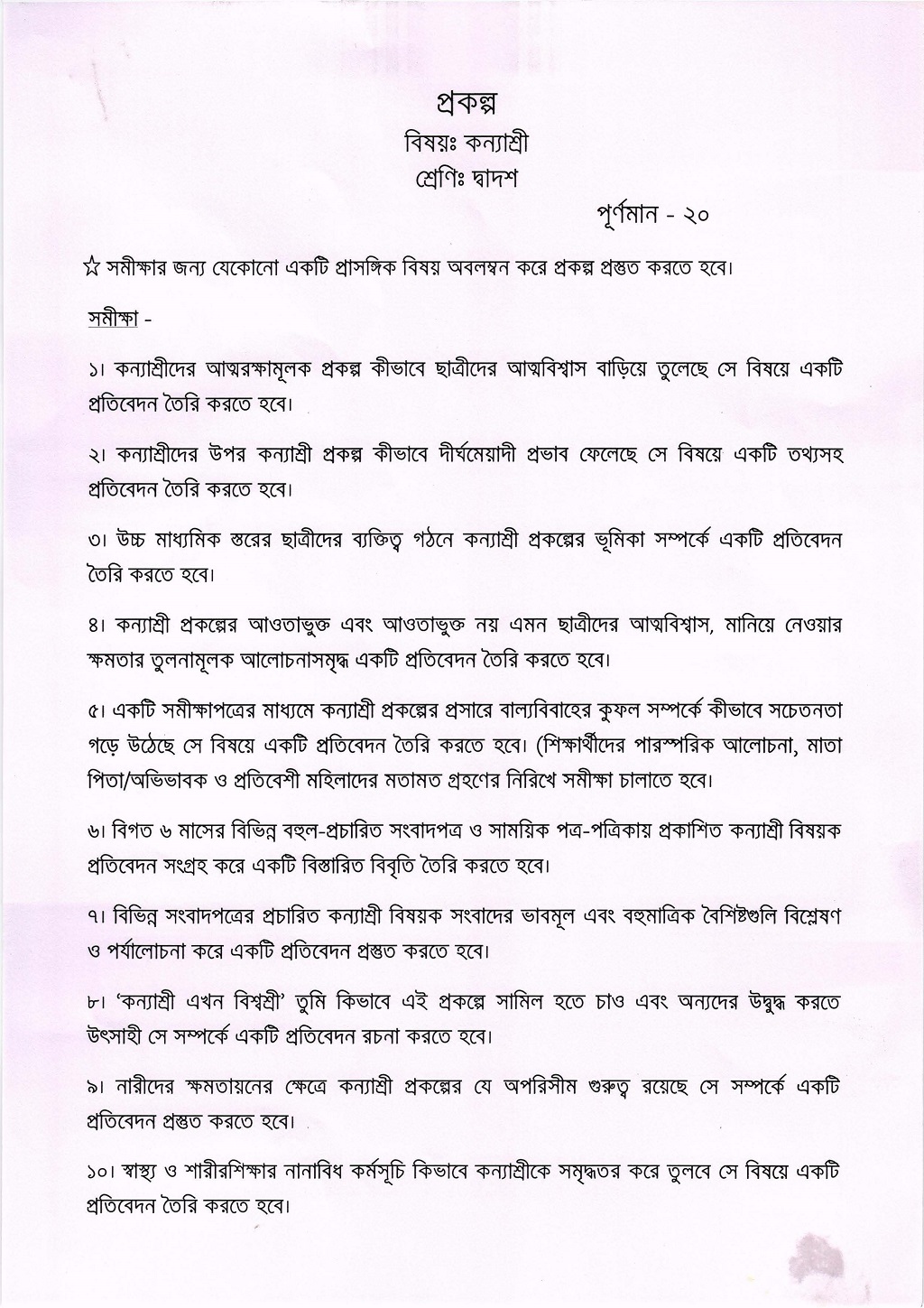 No. DS-200917 dated 20.09.2017, Source

Related Notification
None found