West Bengal Student Credit Card Scheme, 2021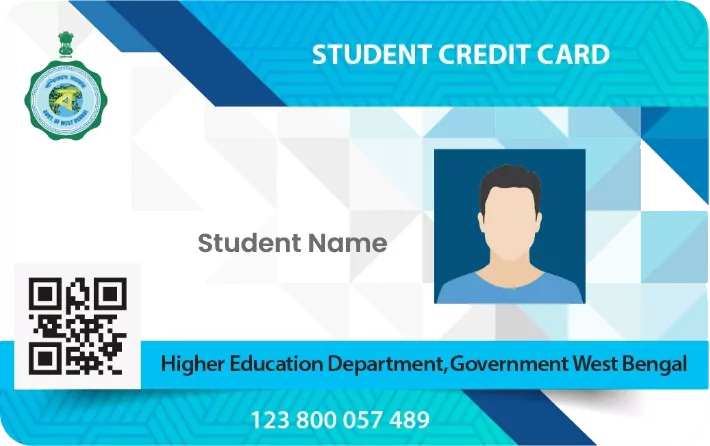 Name of the Scheme: West Bengal Student Credit Card Scheme, 2021
Beneficiary: Students residing in West Bengal above 10 years. Loan will be available for undergraduate, postgraduate, doctoral and post-doctoral study in India or abroad. Students till the age of 40 years of age are eligible for the scheme.
Objective: To provide soft loans upto Rs. 10 lakh to pursue higher studies with the help of Credit Card.
Fifteen years will be given to a student to repay the loan after getting a job.
Date of Launch: The decision to launch this scheme was taken in a state cabinet meeting which was held on 24th June 2021.
Website: https://wbscc.wb.gov.in/
Download:
Descriptive Check-List of Documents for Students under WBSCC Scheme
| Check-List of Documents | Type of Document | Where to get the document |
| --- | --- | --- |
| Loan application on Bank's format | As desired by individual Banks | Concerned Bank Branch |
| Proof of Address for Borrower & Co-Borrower | Aadhar Card OR Ration Card OR EPIC Card | Self |
| Proof of Age. Copy of PAN of student Borrower and Co-Borrower. In case PAN is not available at the time of sanction, the same is to be obtained before disbursement of the education loan. | Birth Certificate OR Admit Card of 10th Standard from Recognised Board OR PAN Card | Self |
| Proof of having cleared the last qualifying examination | Result/ Certificate from Recognised Board or University | Institute |
| Letter of admission | From the recognized Institution | Institute |
| Prospectus of the course wherein charges like Admission Fee, Examination Fee, Hostel Charges etc. is mentioned. | From the recognized Institution | Institute |
| Details of Assets & Liabilities of parent(s)/ co-borrower. | Sample document | Self |
| ITR of Co-Borrower for last 2 years, if filed and available. | 1. In case the Borrower/ Co-borrower have filed ITR- ITR copy 2. In case having no ITR copy need an Income certificate from Local SDO/BDO | 1. Self 2. Local SDO/ BDO |
Higher Education, Credit Card, Education Loan
Related Publication
October 5, 2022